Anzac Oat-Free Cookies GF | V | RSF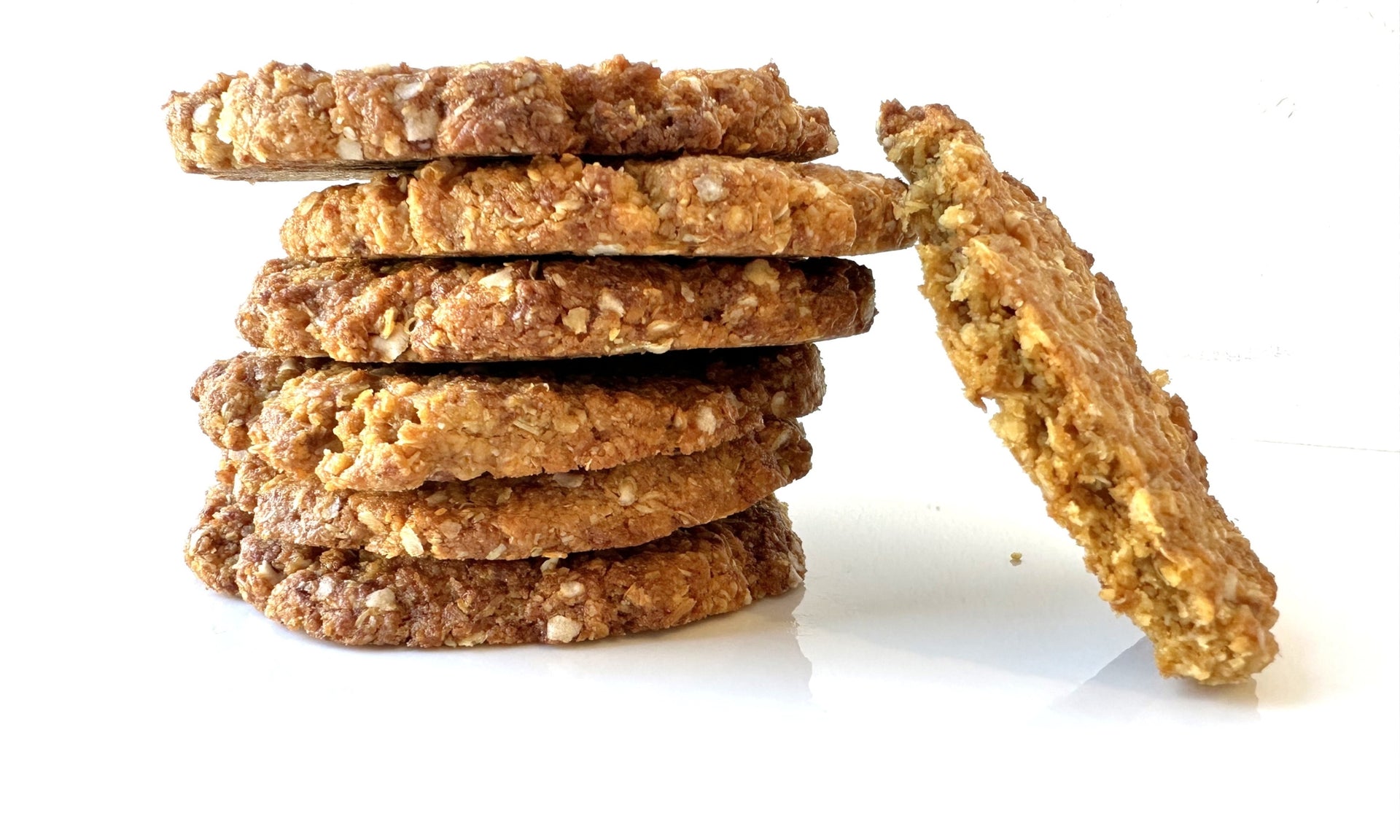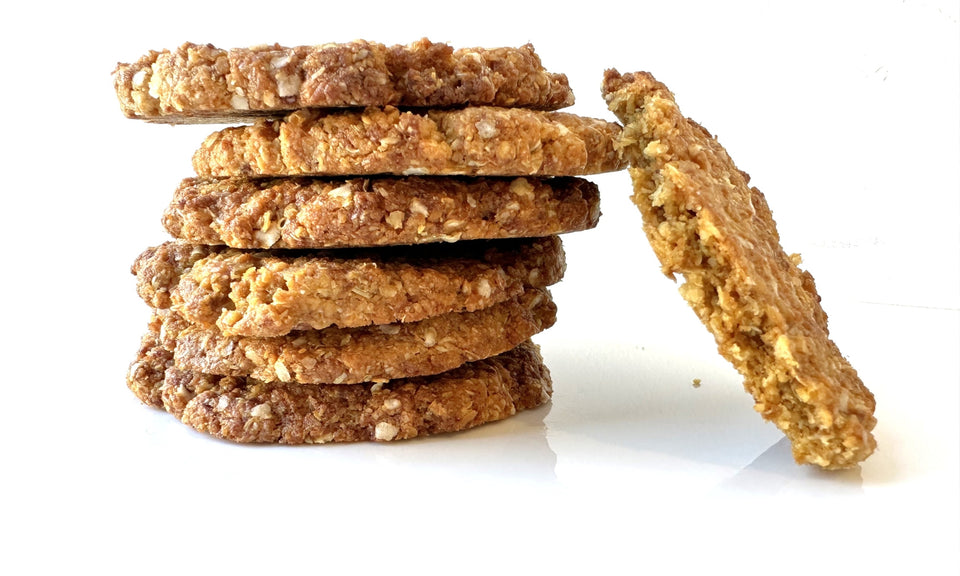 One of the best inventions born of distress.. is the humble Anzac biscuit. 
Traditionally made with golden syrup or treacle during the war.. our take is a healthier version that's refined sugar free, but in our humble opinion.. takes just as delicious! 
Our little golden gems are crispy rounds of goodness that are also gluten free, vegan, dairy free with the addition of nourishing quinoa flakes. 

They're also a one-bowl wonder.. making them an easy project for little helping hands!

They are pretty forgiving, so if you choose to add syrups, simply balance with a little extra dry mix. 

Makes approx - 8 Cookies 


What you'll need   
Method
Preheat oven to approx 160

°

c - Fan forced 
Mix the flour, quinoa flakes, and fine coconut together in a bowl. 
in a saucepan melt nuttalex and oil together.
Add the bicarb soda to your melted butter mix and then incorporate with your dry mix. 
Add vanilla and maple if using and start bringing the dough together
Use a tablespoon to form dough balls approx 4-5cm round
Place on a lined tray, and press down using fingers maintaining a round form. 
Bake for approx 7-9 minutes or until golden. 
Allow to cool and enjoy with a good cuppa, and your best mates!