Crispy Seedy Crackers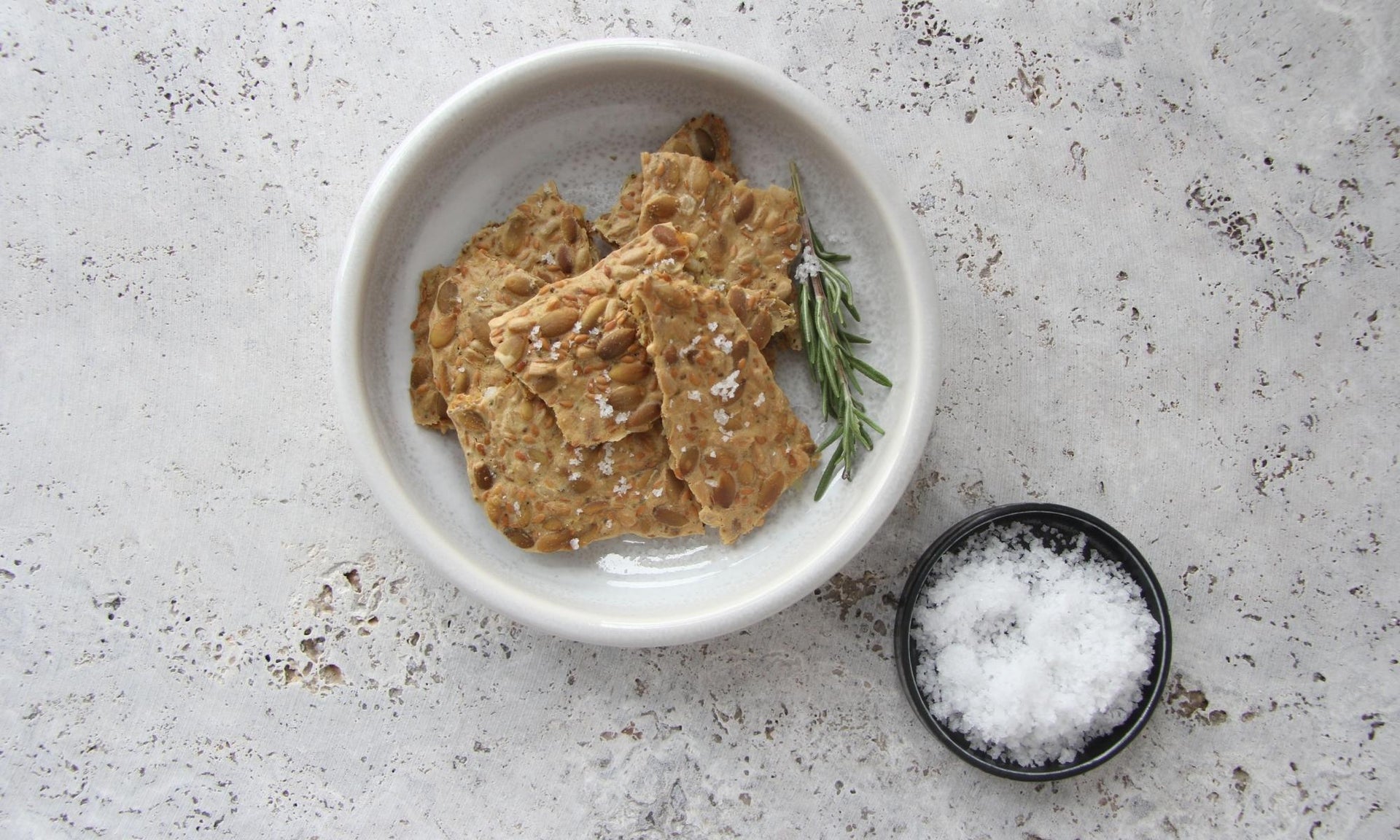 Crispy, seedy, salty and delicious. It's not often you get all the yumminess along with the goodness, but with this oh-so easy seedy cracker recipe, you get the best of both. 
With the high protein, nourishing goodness of chickpeas, and the gut-loving goodness of super seeds.. you've got a recipe for success. 
What's better, these little bite-sized morsels take no time at all to whip up on the fly for impending visitors, and they're so good.. they won't complain that they're gluten free and wonderfully good for you. 
You'll want to keep this fabulously easy gluten free recipe in your favourite 'go to' file for years to come. 
What you'll need:
 
Directions
Preheat Oven to 150 degrees (Fan Forced). 
In a medium bowl, combine all the dry ingredients. Then pour in the coconut oil and warm water and stir until well combined. Set aside for 15 minutes so that becomes a thick consistency. 


Spread the mixture thinly on a large lined baking tray ( I used a 37cm x 27cm). Sprinkle with extra salt. 


Bake for 45 mins or until golden brown. Once cool, break up into pieces and eat on its own or with your favourite dips. Store in an airtight container. 
Enjoy!