Shortcrust Pastry Recipe (GF)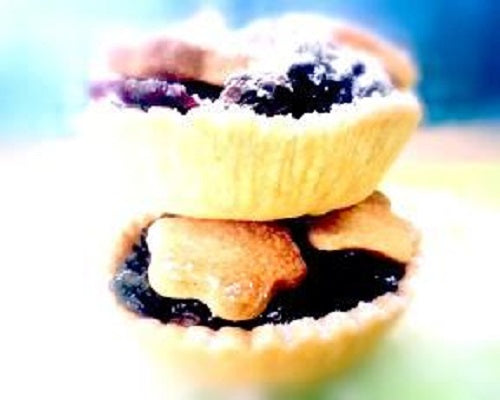 When you go gluten free there's always the fear of never again experiencing the joy of deliciously perfect baked goods hot from the oven. 

We're always on the hunt for amazing gluten free base recipe's, and when it comes to pastry it can be a tricky task to find a great one, so who better to ask than a gluten free pastry chef, and founder of 'The gluten free cooking school', Susanne Wells.

We coerced Susanne into sharing her secret recipe for delectable short crust pasty for our cooking and eating pleasure,
Enjoy! 

Use coconut butter in lieu of regular butter for a vegan option. 



Recipe 
Shortcrust Pastry (GF) 



You'll need - 
1 cup white rice flour
½ cup gluten free cornflour (maize)
½ cup soy flour
160g butter, chopped and chilled
⅓cup caster sugar
3 tablespoons (60ml) icy cold water
Method - 
In the bowl of a food processor place the flours and sugar and give a quick blend. 
Add the chopped and chilled butter and process until mixture is like breadcrumbs. 
Add the cold water and continue to process until dough comes together.
The dough will not necessarily form a ball like wheat flour pastry does. 
Use a knife to scrape the sides of the bowl to properly incorporate the dough. 
Process for around 3 minutes. 
Once it is well-combined turn onto baking paper and bring together, flattening slightly. 
Wrap the dough in the baking paper and refrigerate for 20 minutes. 
Take the pastry out of the fridge and, using a rolling pin, roll out the pastry to half a centimetre. 
Cut 10cm circles out of the dough and gently press into mini  foil tart tins. 
Prick the bases of the pastry witha fork and refrigerate again.
(Note* You may like to cut some optional decorative shapes with some of the extra pastry)
Preheat the oven to 180°C. 
When the oven has been preheated remove the pastries from the fridge and bake in the oven for 10 minutes. This is called blind baking. 
After 10  minutes, remove from oven and fill the pastries with a tablespoon of fruit mince and top with decorative shapes if using, then bake for a further 15-20 minutes until golden. 

Susanne has used gluten free fruit mince filling for this recipe, or you may use a filling of your choice.
Dust with gluten free icing sugar if using, and enjoy!
The Gluten Free cooking school is located in Samford Valley Brisbane, and runs classes weekly.